Industrial and Personal security
Property protection is a very important topic for every company, after all the consequences of damage are usually unpleasant and expensive. We at IPS analyze your individual situation and develop a suitable security concept for you. In this way we ensure the security of your property.
Our employees ensure the protection of your company, but also the protection of persons. In doing so, we always rely on educated and trained personnel to ensure your and your company's security.
With each order we deal specifically with your needs and specifications. Our many years of experience in this field speak for themselves.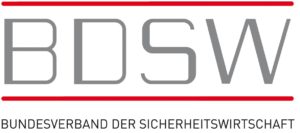 Services in Wiesbaden & area
Armed Services
Object protection and industrial security
VIP and personal security
(In Germany and Europe, also armed)
Event protection / event services
Construction site supervision
Transport of money and valuables
Courier services
Hotel service
Limousine Service
Museum / supervisory services
Revierdienstedienste
Observation / Investigations / Manhunt
Foreign repatriations
Education and training
Consulting and safety analyses
Professional measures and individual security concepts
"First-class vehicles and very experienced escorts, gladly again."
Quote
With the help of our trained chauffeurs you will be taken safely from point A to point B. We always rely on safe and modern technology in our vehicles, so we are prepared for all eventualities.
Not only the perfect limousine service is necessary to ensure the safety of our customers at events. We also provide perfectly trained bodyguards and bodyguards who are trained in close combat as well as in handling weapons.
Our exclusive limousine service is equipped with the latest models of the German upper and luxury class. We offer our business customers from all areas of economy and politics an exclusive chauffeur service at the highest level with maximum comfort, which also allows you a representative appearance.
Comfortable, elegant and safe to your next destination.